Are Scarves Vital In Women's Fashion?
Posted on 28 July 2017
Are Scarves Vital In Women's Fashion?
For many people scarves are only to be worn during the winter. However they are a great accessory for the summer! You can mix and match some great styles & fabrics for various weather conditions and occasions with scarves. Scarves can even liven up a dull outfit. You probably have a boring black t-shirt, you can make it vibrant with a bright red silk scarf. This simple accessory immediately transforms you and gives you a brand new outfit.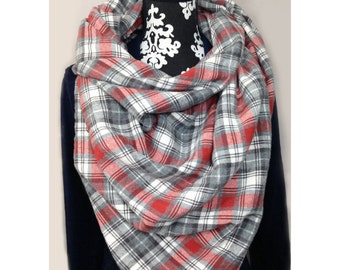 So yes they're essential! We initially thought of this style accessory while manufacturing our fashion line and only though of autumn. However we quickly changed our minds. Just like a bad hair day can be turned into a great one with a  bun or braid, bold accessory day has scarves! You can make a simple new outfit, or even make a repeat outfit look stylish with a statement scarf. The fact is, you can wear a headscarf in so many different ways you'll never get bored. How can anyone resist eclectic or even basic fashion prints paired with a few handcrafted scarves?
Here at Indie Boho Boutique, we create stunning handcrafted scarves utilizing age old Indian traditions with pure fabrics & dyes. We're sure you'll find something that you absolutely love!